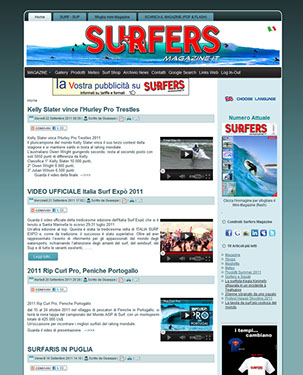 Surfersmagazine.it is a complete remake and restyling of an old mono-page website..
We have been in charge to recreate a site enablying paople to read and browse as a news paper, covering the needs of customer to enable quite a big amount of user's registtrations.
This is the main reason by which we adopted the CMS Joomla.
We also are in charge for the pagination of the Magazine which can be read both with Flash & PDF.